Writing this post out of severe fustration not only for the fact that Internet Explorer has been phased out any there's a lot of components in Windows that still actively use it, but for the sheer fact that I cannot believe that no one is talking about this issue according to Google? (Reddit is my goto, however..) I could tangent onto an entire rant about Google and it's absolutely terrible search results but I digress.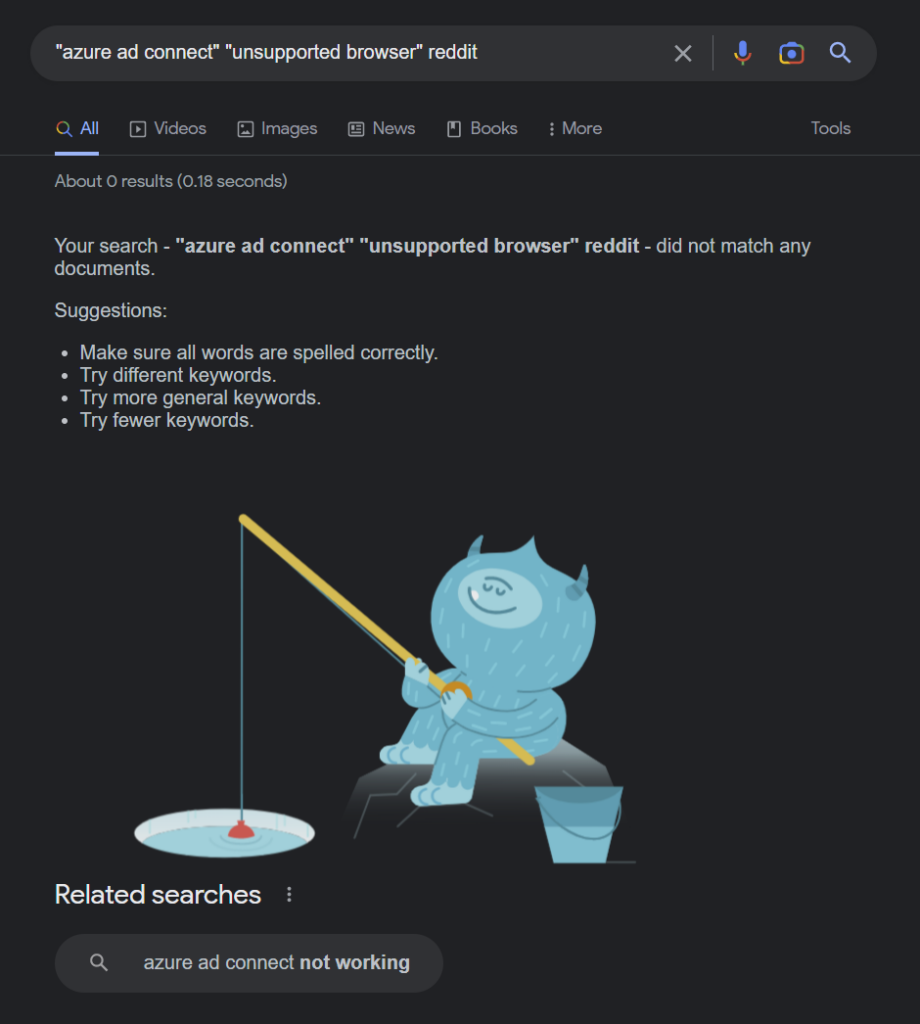 Today's fun – setup password writeback for a client. I just setup their system to use conditional access for multi-factor authentication. Of course, apply it to all accounts (excluding the key AD sync ones) and get hit with a big sorry you can't continue because your browser isn't supported when attempting to login with an account for AD Connect?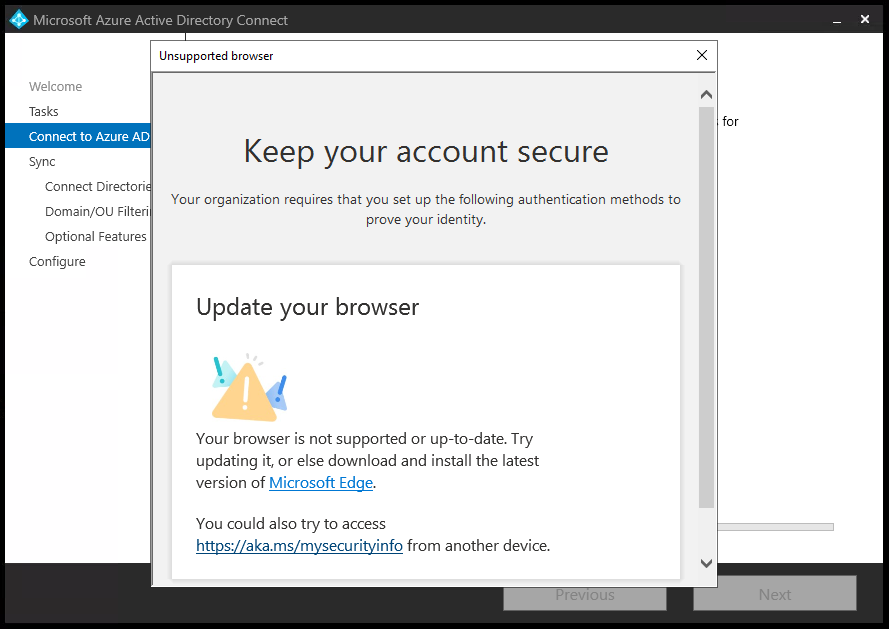 The work around? Oh yeah, you got it. Either exclude this one as well, or login to it from a supported web browser and set the MFA options first.